13th AICFB NATIONAL A CHESS CHAMPIONSHIP for the Visually Challenged 2018 – Live Updates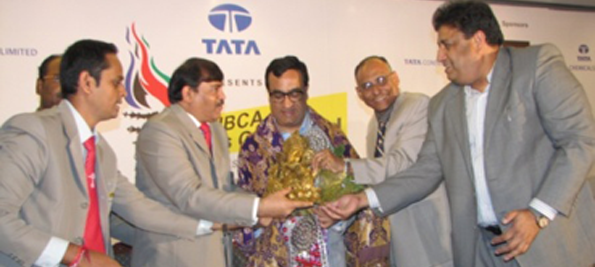 Rellevence of Chess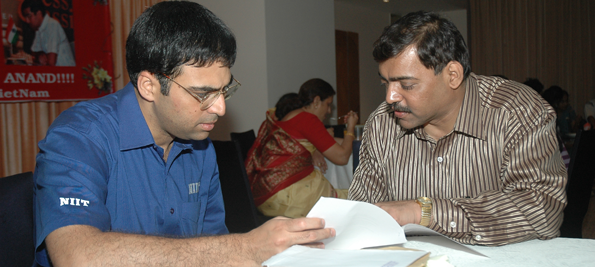 Strategic Initiatives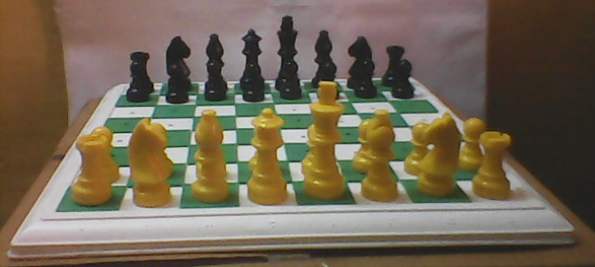 Products
Internet radio for braille Chess
Dedicated Internet Radio station for chess for the blind, First of its kind
With the support by TecEnvision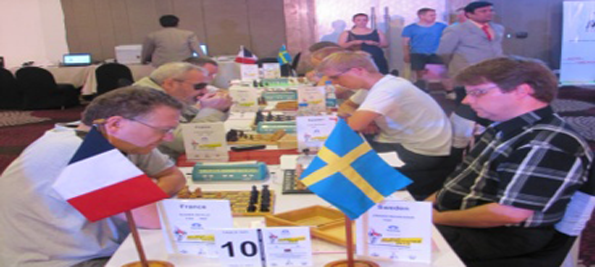 Chess Events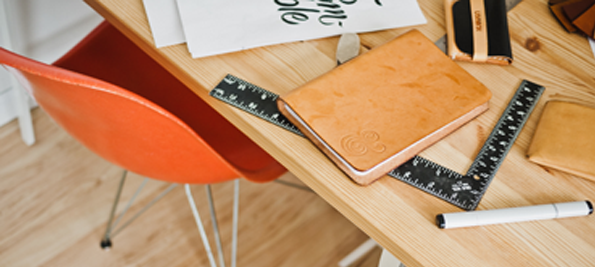 Registrations
AICFB Achievements:
AICFB successfully hosted world championships-
1st Asian Chess Championship for the blind 2003, Mumbai
11th Individual world  chess championship 2006, Goa
14th Chess Olympiad for the blind 2012, Chennai
Indian medal winning performance at world championships
1998- Charudatta Jadhav stood second and Shirish Patil stood third in Irish international open chess championship for the blind,Island
2000- Madan Bagayatkar won Bronze medal  (second board) in 11th chess Olympiad for the blind, Poland
2008-Shrikrishna Udupa won gold medal (fourth board) in 13th chess Olympiad for the blind, Greece
2012- Kishan Gangolli won gold medal (second board) in 14th chess Olympiad for the blind, India
2013- Darpan Inani won Bronze medal in Junior world championship, Serbia
In 2012, India stood 5th in 14th Chess Olympiad for the blind, india
Mr. Charudatta Jadhav has nominated as a 'Vice President' of International Braille Chess Association', IBCA world apex body for chess for the blind in world,  first and only Asian to get this recognition.
Domestic:
Since 1998, AICFB has conducted
34 National championships (Men, Women, junior (under 19), School)
38 FIDE rating national open  chess tournament
250+ domestic tournaments (zonals, States, national open,Invitation cup).
Since 1999, every year, AICFB has conducted selection cycle Zonals…National B…. National A…. to declare 'National Champion' and select Indian team for world championship.
AICFB produce 161 FIDE rated blind chess players  till now, very few countries achieve this land mark.
Thank you for visiting AICFB!
The performance of Kishan Gangolli took him into the individual Gold medal in the third board. Undefeated Kishan came up with an impressive show, scoring 7.5 points from 9 rounds. With six wins and three draws, Kishan stood like a rock in the middle boards, and dictated India "A" team's fortunes.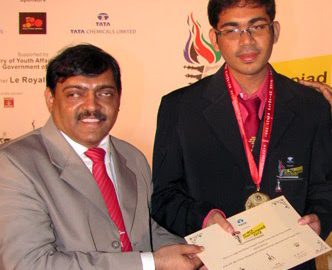 Donations made to AICFB are exempt from Income Tax under Section 80G.